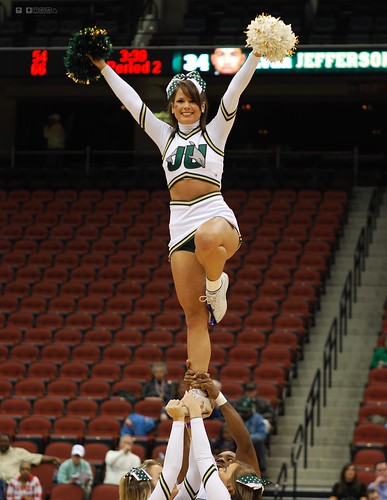 Who are the cheerleaders in your life?
I really value those who cheer me on in my life, and I thought I would quite like to be a cheerleader for some others too. So here is a selection of some of the best that I've come across lately. There's more that I'd like to tell you about, but this will do for now..
On faith and the difficult questions
The ever-talented Vicky Beeching has just posted a brilliant, thoughtful piece on the nature of doubt, faith and mystery. Her blog is consistently outstanding and deserving of its award-winning status. Do check it out.
David Lamb has written a brilliant book on the Old Testament: God Behaving Badly – is the God of the Old Testament angry, sexist and racist? Here he is on Frank Viola's blog, answering some of those tricky questions about the hard parts of the Old Testament and the character of God. Do get his book, it's in my top 5 Christian books of the last 5 years.
He also writes a superb blog with short, engaging observations, concentrating on the Old Testament. It's the best blog on the Bible that I know.
I love this post by Kath Cunningham about those things we need to remind us of God's presence and faithfulness. Her posts are always thoughtful and have a real depth.
For Writers
I'm a huge fan of Anne Lamott's book, Bird by Bird, on the creative process of writing. Leanne Tankersley has posted her favourite nuggets of writing wisdom from Anne Lamott's works. I liked numbers 2 and 8 best.
He poses and answers the question, 'deep down, what does every writer want?' I read this and thought with a wry smile, 'this is so true!' I love Billy Coffey writing about writing.
That's all for now, though I'm dying to do more! Enjoy – and let me know what you think!