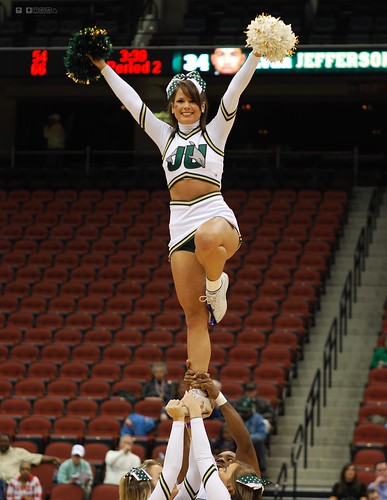 Who are the cheerleaders in your life?
I really value those who cheer me on in my life, and I thought I would quite like to be a cheerleader for some others too. So here is a selection of some of the best that I've come across lately.
On Christianity and Society
Chill out, it's just porn – Recurring Themes (my husband, Jon Marlow)
An excellent, thoroughly researched and eye-opening piece on the destructive effects of porn and the connection to violence against women.
In their 2007 study of the 50 top selling adult DVDs, Wosnitzer, Bridges, and Chang recorded an act of aggression on average every minute and a half. Three quarters of the aggressors were men and nearly all of the recipients were women, but in 95% of the scenes the person receive the aggression acted neutrally or positively to it. The message is clear, violence against women is part and parcel of normal sexual behaviour
Peeling off the Labels – Play on the Word (Alice Buckley).
This is one of my favourite posts this year – written so well, and about how we demean and diminish one another with our labels.
But I sometimes feel like the world is full of people with labeling guns. Clunk, swish – ready to price me up.
Because, our culture values us. By that I don't mean, 'thumbs up, you're great'. I mean that it assesses us and decides our worth.

Get the Book – A New Name (Emma Scrivener)
Emma has written a book on anorexia for IVP, due to be published in July 2012. Prof John Wyatt recommends it as 'The most helpful book on anorexia I have ever read.' She blogs on issues of faith and culture, identity and self-esteem and her blog is consistently excellent.
 
The face of anorexia is not a glossy model in a perfume ad. It's a starving animal, circling the empty cupboards, blank-eyed and vacant. It's a face frozen in a rictus grin, mouthing lies. 'I'm fine,' it says. 'Everything is under control.'
Enough – Rachel Held Evans
Brilliant piece on the messages given to women by magazines and how the church can wind up colluding in this.

This whole idea of the "ideal woman" is one reason I decided to take on my year of biblical womanhood project.  I hated how well-intentioned pastors and leaders were taking the Bible I loved so much and turning into yet another magazine cover that asks:  "Are you biblical enough?"
Society and Politics
Hatred for those on benefits is dangerously out of control – Owen Jones
Outstanding piece in the Independent – everyone should read it.
The Tories transformed a crisis of capitalism into a crisis of public spending, and determined that the most vulnerable would make the biggest sacrifices. But taking away support from the disabled, the unemployed and the working poor is not straightforward. It can only be achieved by a campaign of demonisation – to crush any potential sympathy. 
Over to you:
What's been happening on your blog?

What's the best thing you've read recently?