I don't remember when it was – perhaps four or six months after the birth. I remember the place – sitting across from Jon, my arms on the big oak dining table, eating a tired dinner with tears.
"Why aren't you mad at God?" I asked him. "You are going through all of this, just as I am. Why aren't you mad?"
I was half-accusatory, half wondering.
"I don't know," he replied. "I guess it's because I see Him in the ways we have been so cared for: the ironing done, the meals brought, the flowers, the gifts, the prayers, the faithful emails." He was, as ever, gentle and sincere.
I didn't want that.
"That's not God," I said. "That's just the amazingly lovely church family we have, and friends who care for us. I want God to do something. I want to feel His love. No way am I letting God off the hook. I am not giving God credit for something others have done."
******
I think back now on that conversation, and combine it with my recent thoughts on spiritual love languages, and I wonder.
Could it be that sometimes God's love language to me is acts of service?
I don't want the quiet ways of loving, I want the loud and tangible ones. I want to hear God guide, to feel in my gut His Spirit speaking when I read the Bible. I want to love God in the way I serve Him, not in the ways that others serve me. I needed God and it felt like He didn't show up.
But now, a year and some months later, I am playing with the possibility that those loving words from friends, the hugs, the ironing, the meals, were also a quiet love sonnet written by the finger of God.

I am asking the question again: was it God, after all?

This was my best five minutes on 'quiet'. Also linking with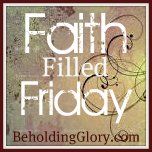 Over to you:
Have you ever been in a situation where you felt God ministered to you through His people?
Liked this post? Do stay in touch – subscribe by email or like my Facebook page.